UPDATE: November/15 2012 - Tell me it's not true, they painted over the centre ice spot? They should hang hockey sticks over it with RED LIGHTS a blazing.

UPDATE: August 13/2012 -  The grocery store is open, but now the ice-rink on top of MLG has announced it will open September 6-9, 2012. It will officially seat 2796 with many of the old seats from Maple Leaf Gardens.

It is open now and you can actually rent the ice ($300 hour) for a practice or a game, and then streetcar goes right to the door.

Toronto, Canada - The new Loblaws at Maple Leaf Gardens downtown Toronto is a breath of fresh air, for any grocery shopper. The red carpet and the wonderful band playing on the second level is gone, but the shopping will continue as thousands are still shopping.
I'm the furthest thing from a shopaholic and especially grocery shopping, but Loblaws has made the experience much more bearable at the renovated historic landmark.
The pleasant level of the background music, the friendly staff throughout the store from merchandise isles to the checkout, where they even bag your groceries.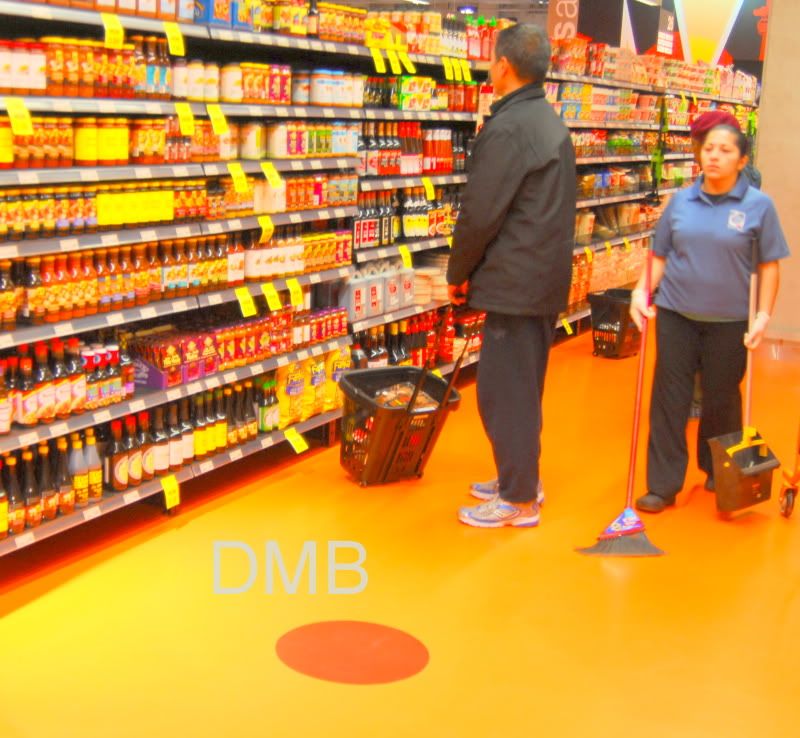 One thing I was very disappointed in however, was the non-attention applied to the "centre ice" red dot signifying where the original face-off spot was for the Maple Leafs (one of the original six in the NHL) over the many years they entertained us. I looked and looked, and couldn't find the red dot, and I even tried to place myself so I could estimate where it might be.
I expected a flashing red light, spotlights from every corner of the store, but no, just a twelve-inch red dot in the middle of isle number, oops I don't want to destroy the excitement, you will have to look for it yourself. People were walking over it without looking and someone actually parked their shopping cart right on top of it, shameful. Maybe I'm getting a little too excited, but it seems like a big deal to me.
When people walked by as I took pictures many said "what's he doing" but others would say, "It's centre ice." Why wouldn't someone want a picture of one of the most exciting and historic places in hockey history anywhere.
Now I'm settling down and can now concentrate on grocery shopping and waiting for the next stage, when the new ice rink on the top floor of Maple Leaf Gardens opens September 6-9, 2012, for Ryerson Rams, who will play their home games for the Ryerson University, which will also include, Peter Gilgan Athletic Centre facilities just below the ice rink.
Maybe Loblaws overlooked the significance of the red dot and who knows, you may see a flashing light or a few hockey sticks hanging from the high ceiling as you walk through the store in the near future, we can always hope.
Click the LIKE button, if you so choose.

Daniel … Toronto, Canada,    丹尼尔     دانيال … تورنتو، كندا،
My take on everything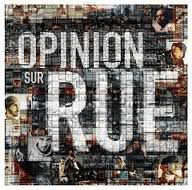 @dandmb50


Translate full Blog into any language. Click your flag above, if it's not there click any flag. It will take you to Google Translate.There will be a drop down menu for languages, find yours and click to the right.
(English is default language.)
Please comment what you think about the TRANSLATION full BLOG feature. I've been trying to add it for years and I think it's very powerful, thanks Google. Tell us what you think, leave a comment.